Joined

Oct 13, 2016
Messages

3,510
Reactions

3,169
Age

55
Location
Well just received the weirdest Error Message in the DJI GO 4 Application.
I was just out at the park and have had the
Mavic Pro
Combo for about 24 hours.
Firmware is current. No calibrations done as there is no prompt to do so.
Was ready to fly and powered up. No Image transmission on screen and Little Red Triangle with an Error Message of Air Encoder Error (0x800020).
Forward Vision Sensors were also not operable. Gimbal was in disconnected mode as well from recollection. I was about to kick the
Mavic Pro
down the street and remembered that the only change I made last night (when it was working correctly) was to swap out the DJI Included 16 Gigabyte Micro SD card for a faster larger Micro SD card made by Sandisk. Its the 64 Gig Sandisk Extreme Plus seen here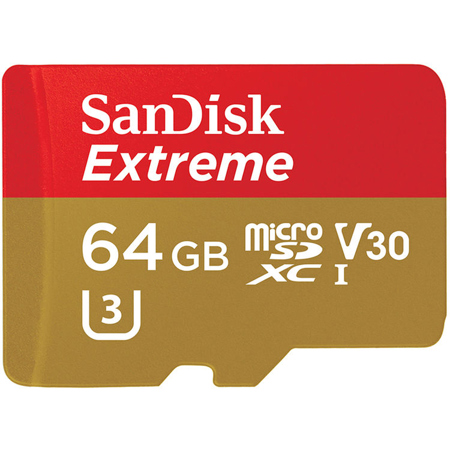 So I figured that somehow this Micro SD card was not compatable. I swapped back in the provided 16 Gig Micro SD card and power cycled the
Mavic Pro
and Controller. BOOM! Resolved!
So this is good as I don't have to send it in for RMA repair after less than a day and bad in that I cannot use my preferred Micro SD card to save larger capacity video and stills. Looks like I am off to shop for a more compatible 64 Gig SD card.
Posted here to potentially save someone the frustration and run around trying to fix thier
Mavic Pro
.
This is a totally reproducible phenomenon. The moment I swap the San Disk Extreme 64 Gig in the error is presented again.