Joined

Dec 3, 2018
Messages

130
Reaction score

159
Age

36
I was watching this video about how to create "droneception" type images. I love the images and was thinking I'd like to try and make one (just got to find a good place to do it)..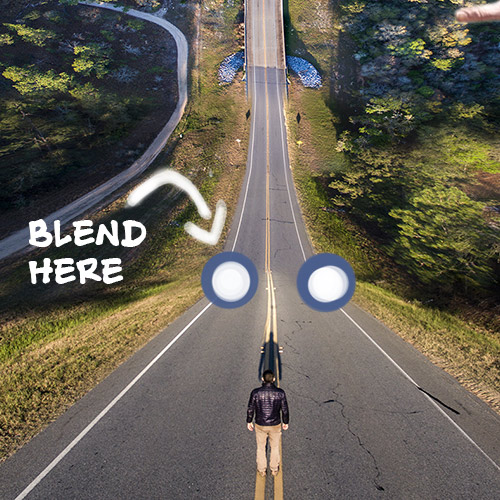 Dronception is a photomanipulation technique that makes aerial photographs look like they're bending. The name "droneception" is used because of it's similarity to the bending and warped reality seen in the movie "Inception." While the technique is not hard, there are a few things you'll need to...

untamedscience.com
The idea is to create a path that slowly rises while looking to a point in a straight line in the distance. Then fly diagonally upward while taking 5-9 pictures -- all focused the same POI until you're past the POI looking straight down. Some even recommend flying slightly past that point and looking back.
It results in awesome images like the ones posted on this page:
https://www.pinterest.com/ziembou/droneception
While there is a 1 star paid app on the App store to take these images (
https://apps.apple.com/us/app/droneception/id1273583363
), I thought this would be a great way to both showcase the power of Dronelink as well as try and get some Beta Users to work with me to optimize the component.
Here is a dronelink link to the component I created:
https://app.dronelink.com/…/kSoPwj2s9J…/LyJIKvPyAbkHrXvTzcq2
It's a simple path with markers that change the altitude and take a picture along the way.
It's in the Dronelink Flight Paths Repo. I'd love to see people tear it apart and see whether they think it's a good / path. You can fork the component into your own repo and play with it. You can even post your changes / versions as well as send me back any changes you'd make and I can update mine.
If you're looking to learn how to "stitch" the images together, I found this good video:
https://www.youtube.com/watch?v=EQEEnIWjxtY
Last edited: