Hi all
Been experimenting with the Epson
BT-300
and casting DJI Fly from an android device (Samsung S8) without both devices being connected to wi-fi network (internet)
This solution allows you to have only the
BT-300
glasses/ controller box and your phone in the field using the mobile hotspot from the phone/tablet to connect them
It will allow you to see the camera view from DJI Fly so you can fly both the
Mavic Air 2
and the
Mavic Mini
using the glasses with acceptable latency.
Much simpler solution than using ATV and extra battery packs etc.
Here are the steps to setting it up.
1) Download and install Apowermirror apk onto the Epson
BT-300
, I used apkpure.com via the
BT-300
internal browser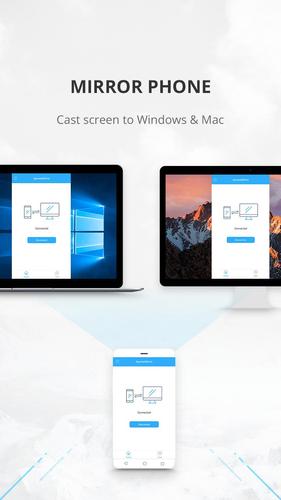 Download ApowerMirror apk 1.7.5 for Android. Mirror Phone & Control Android from PC
apkpure.com
2) Download and install Apowermirror on your phone/tablet from the google play store
ApowerMirror is a powerful screen mirroring app that supports Miracast and DLNA protocols and can be used to mirror phone to PC, TV, and mobile devices. Also, it allows you to remotely control Android from PC using your mouse and keyboard. Moreover, it offers additional features for you to...

play.google.com
3) Set up a mobile hotspot on your phone / tablet and turn it on
4) Turn off wi-fi on your phone/tablet and
turn off
mobile data as well.
5) On the Epson
BT-300
go into wi-fi settings and connect to your phone/ tablet hotspot (usually called "Android AP")
6) On the Epson
BT-300
open up Apowermirror
7) On the phone/tablet open up Apowermirror and tap the cast button, you should see it search and then find the Epson
BT-300
as device, tap on it to select it
8) Power up the
MM
connect it to the RC and phone etc. and run the DJI Fly app
This can be done at anytime as your merely mirroring the screen
9) You should then see the phone/tablet mirrored to the
BT-300
, so when your in DJI Fly camera view you'll see the whole flight screen as a massive 80in screen in the sky.
Testing so far
Will allow Mavic Air 2 and Mavic Mini pilots to use the Epson BT-300 glasses
Latency in testing is good with no significant delay in the video feed to the Epson bt-300
Haven't had much interference issues affecting the mobile hotspot as the both devices are so close together
Not sure if the solution is using the cellular link on the phone, but as you have turned off mobile data it should not have an impact
Still have to look down at the phone/tablet screen to make DJI Fly changes
Works with Litchi Beta (Mavic Mini support) running on a android phone/tablet as your just mirroring the screen
Last edited: