Joined

Nov 9, 2020
Messages

382
Reactions

278
Age

38
Location
Browsing through eBay as I am prone to doing now and then, my attention was riveted on a number of DJI
Mavic 3
Pros being advertised in the very affordable price range of $340 and $450 USD.
Scanning down the eBay page of
Mavic 3
Pros for sale, I also noted the same exact make and model with the same exact list of accessories, going for 7-fold that price range. This got me wondering why this same identical drone is selling for such vastly different prices on the same eBay platform. Here are a couple of such ads that I encountered which left me scratching my head. First is the $339 priced Mavic
3Pro
with two batteries and a controller.
DJI Mavic 3 Pro Cine with DJI RC Pro (high-bright screen),Free Shiping | eBay
Next in the eBay link below is the exact SAME drone selling for an eye-watering $2,455 USD, which is over 7-times costlier than the same identical model advertised in the first link I pasted above.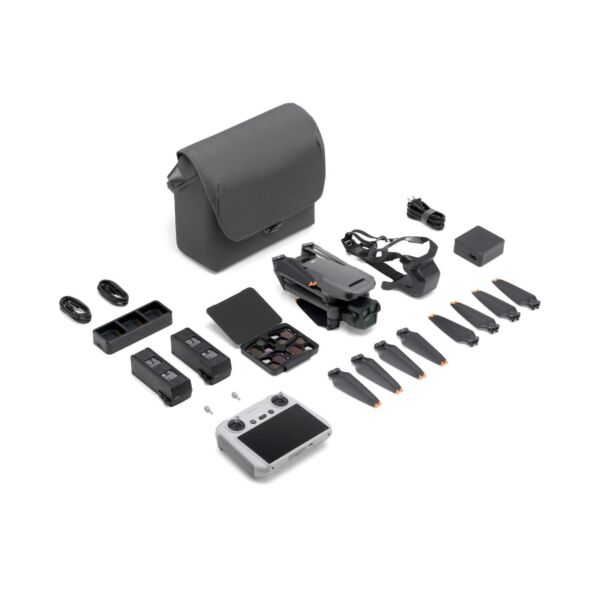 Find many great new & used options and get the best deals for DJI
Mavic 3 Pro
Fly More Combo Camera Drone (with RC Remote) at the best online prices at eBay! Free shipping for many products!
I scrutinized the two advertized
Mavic 3 Pro
models for sale at such enormously disparate prices, but thus far have not spotted anything that could explain such a gigantic price discrepancy between two identical drones both advertised literally on the same web page. I sure would love to hear from anyone who can shed light on this baffling price difference. I am sorely tempted to buy the $339 priced
Mavic 3 Pro
, being the cheapskate that I am, however I decided to ask around here to see if there is anyone that can explain why such an attractive price is being offered by one seller but not another, for the exact tame product. Thanks in advance for any thoughts that can be shared on this question.