I should not use the
Air2s
's auto 360 stitching but the quad reallllllly didnt like flying in the small room to take this lol.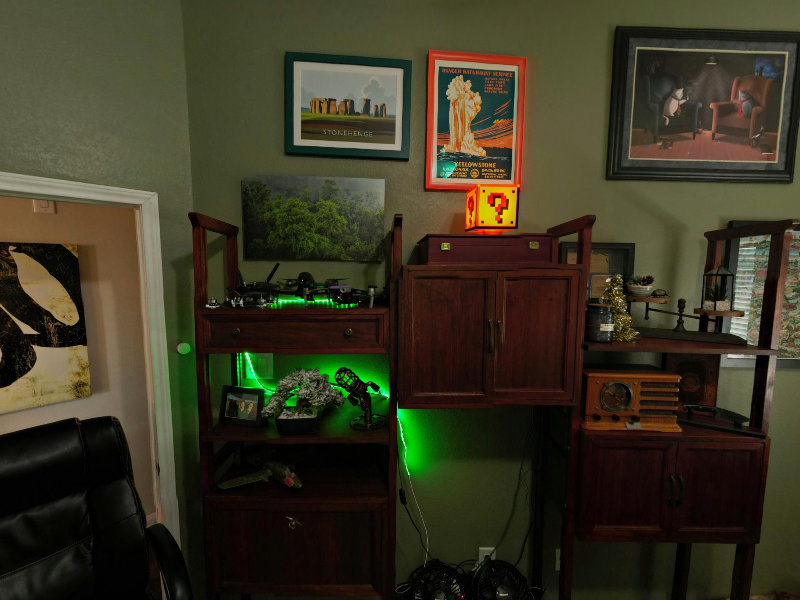 dji fly 20221123 135028 48 1669233656716 pano 01 on Momento360 - click to view in 360

momento360.com
Just glad the Desk is done and upstairs
(from a solid piece)
. need to do some more cabling and also get some more prints i have taken done and framed up on the wall...
Man cave at 90%