Just been experimenting with casting to the Epson
Bt-300
from a Ipad
Mini
4 (using airplay) while running DJI Fly
Have both your glasses and the ipad connected to the same wireless network
Here are the instructions
On the Epson
BT-300
Through the web browser sideload via apk the AirPlayMirror demo app and install.
(demo version is 15min, but I haven't worked out how to get the paid version on to the Epson glasses as they don't support the Google Play store)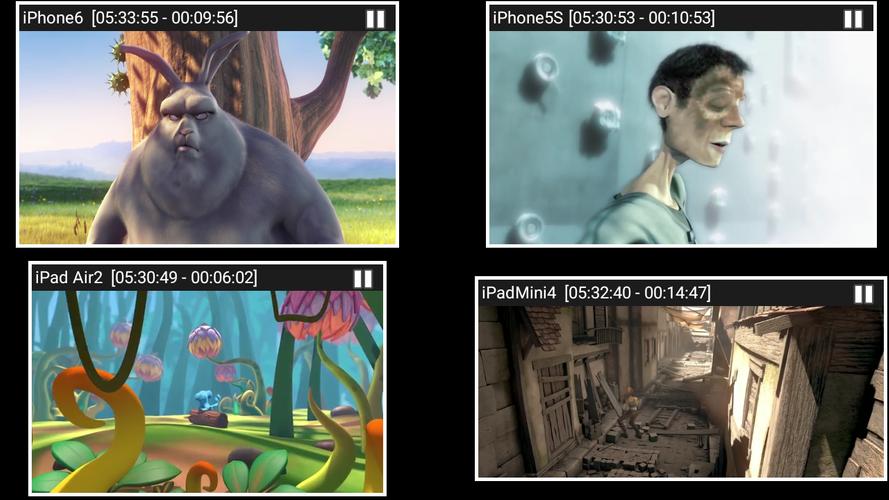 Download AirPlayMirror (Demo) apk 1.8 for Android. AirPlayMirror is Receiver for AirPlay Mirroring and Casting from Apple Devices.
apkpure.com
On the ipad
mini
4
slide diagonally down from the top right of screen to open the command center
tap on "screen mirroring" and select "EMBT3C" which is the Epson glasses.
Run DJI Fly as you would normally
Latency might not be good enough for flying, but as a third party viewer it works well
Latency might be improved by selecting a lower " quality of mirroring"
In the settings of the AirPlayMirror app (selected while you are in mirroring view - small arrow to the left of screen, tap the left of the epson screen to bring up the small arrow)
Select the "cog wheel" and then "quality of mirroring", try low for less latency but there is the quality comprimise, I find medium works the best for me
In the field I use Netgear Nighthawk M1cellular mobile router to provide the wi-fi network needed, I find it works better than the phone and you can select 5.8ghz for greater bandwidth
Advance the way you WiFi on-the-go — the Nighthawk M1 Mobile Router by NETGEAR is the world's first commercial Gigabit LTE device to achieve maximum download speeds of 1 Gbps, bringing our mobile broadband experience to unparalleled new heights. Combining ultrafast download speeds, support for...
Last edited: