I always feel that Yagi antenna not only doesn't help but makes negative effect on a flying distance of my drones.
I have two 5.8GHz drones - SG906 Pro and Zino Mini Pro.
I bought from AliExpress 5.8 Yagi antenna extender. And what I see on both drones mounting Yagi makes negative effect.
Is it only me or 'The king is naked' ?
In both cases I've made RTH after losing signal.
With Yagi - about 3905 meters.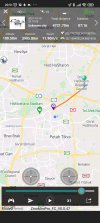 Without Yagi - about 5773 meters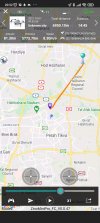 BTW, Is anybody made declared 12 km (or near it) on
Mavic Air 2S
?
Last edited: